Amran Shrine Center Rental Facility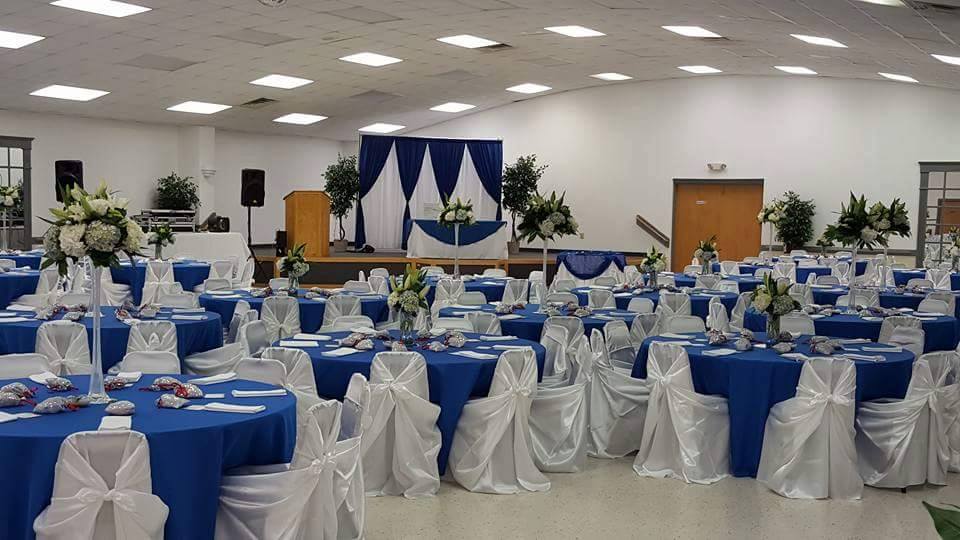 Our facilities are often available for other gatherings when we are not using them for our own meetings and banquets. Ask us about availability on the dates you'd like to use them.
Capacity

325 seated
maximum capacity: 350

Facility Square Footage

Exhibit Space: 5,000

Amenities

Handicap Accessible
Indoor
Outdoor
Reception area
Large Dance Floor
Full Stage
Dining room
Kitchen
Bathrooms


Special Features: well maintained grounds.

Features

Nearest Airport:
4-8 miles

Nearest Overnight Accommodations:
1-5 miles

Nearest Public Transportation:
Less than 1 mile
Price Sheet Quick Reference Guide
Day
Description
Price
Monday - Thursday
Access for a 2-4 hour daytime event.
$100/Hour
Friday
Access from 9:00 AM to 11:00 PM on the day of your event.
$1800
Saturday
Access from 9:00 AM to 11:00 PM on the day of your event.
$1800
Sunday
Access from 2:00 PM to 11:00 PM on the day of your event.
$1000
Additional Rental Fees
Item
Description
Price
Bartender
We will arrange a bartender if alcohol will be served.
$200/4Hrs PLUS $25/hr beyond 4 hours.
Security
If alcohol being served, we will arrange 1 Security Officer for each 100 guests. Hourly rate is PER Security Officer.
$40/Hr

Linens
Available
Varies
Kitchen
Full commercial kitchen available
Plating and serving food NOT included with the rental
We do have a list of recommended vendors that we do work with available upon request
Alcohol Policy
Guests are welcome to provide their own beer and wine without an ABC license and if you choose to supply liquor you must apply for the proper ABC licensing; Security Officer required.
* Daily Venue Rental costs reflect a charge for 100 guests - tables and chairs; cleaning fee not included. Cleaning fee is $350.
* $20.00/hr. for Shriner on duty. One per 150 guests
* $500 deposit/damage deposit required to hold your date.
Versatile Venue Available for your Special Event
The Amran Shrine Temple is a venue in Raleigh, NC that can accommodate a variety of functions from weddings, wedding receptions, school proms, and banquets, to business meetings, luncheons, class reunions, family reunions, retirement parties, etc. We welcome the opportunity to have your special event at our facility. Our rental venue can accommodate up to 350 people and you can bring your own caterer for your function. The Amran Shrine Temple is a fully functional rental facility located in just North of 540 and is easily accessible to the airport and many hotels which provide shuttle service to our venue.
OUTSTANDING FACILITY, REASONABLY PRICED!
We know that even the most generous host has a budget, and we believe the Shrine Temple is the best value for your entertaining dollar. You can provide your own catering and decorating, and we will hold your date on the calendar with a $500 deposit.


To rent our facilities
Email Rental


Or contact us by phone at:
919 848-7972

By fax at:
919-848-9949

By postal mail at:
Amran Temple
11101 Creedmoor Rd
Raleigh, NC 27614

Rental Fees: The rental fee ranges from $750 - $1800 for a ceremony and/or reception and includes 15 hours of event time including set up and clean up time. A refundable security deposit of $500 is required.